Prostar UPS Power Safeguards G542 Bazhong-Xingwen-Wencunba Expressway
---
The construction site of the Wencunba Bridge on the G542 highway project within the Bazhong Economic Development Zone, undertaken by Sichuan Energy Investment Construction Group, witnessed a significant milestone as prefabricated T-beams were gently lowered onto designated piers. The successful installation of the Wencunba Bridge marks the completion of the construction phase of the G542 Bazhong-Xingwen-Wencunba Expressway, signifying a smooth connection.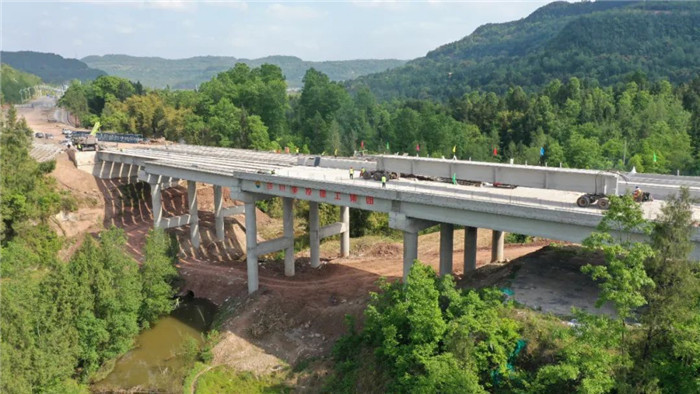 Spanning a total length of 120 meters with a width of 26 meters, the Wencunba Bridge comprises four spans and three piers, with the tallest pier reaching a height of 15 meters. To ensure the smooth progress of the bridge construction, Sichuan Energy Investment Construction Group's Bazhong branch prioritized safety and quality control, optimizing construction plans and overcoming challenges such as loose soil and difficult slopes at the site. During the installation process, precise adjustments were made in both horizontal and vertical directions using two cranes, ensuring the successful placement of the bridge beams.
Recently, Prostar UPS power provided essential support for the newly constructed G542 Bazhong-Xingwen-Wencunba Expressway, guaranteeing the normal operation of critical systems such as monitoring, communication, and power supply distribution.
To meet the power supply requirements of the G542 Bazhong-Xingwen-Wencunba Expressway project, Prostar tailored an electricity safeguard system, establishing a comprehensive presence at key locations throughout the project. This system delivers high-quality and highly reliable power to essential electrical equipment, ensuring the seamless provision of power for the highway's equipment.
The project employed Prostar UPS power solution, incorporating advanced DSP digital control processing technology and IGBT high-frequency pulse width modulation technology. With a double-conversion online topology design, the UPS provides a pure sine wave power supply immune to disturbances from fluctuations in the power grid, while maintaining frequency tracking, phase locking, voltage stabilization, and noise filtration. The flexible parallel technology accommodates different loads and systems, allowing for N+1 or N+X working architectures based on customer requirements, with the capability to parallel up to eight units of varying capacities as per customer needs. Equipped with features such as output isolation transformers, static bypass switches, and manual maintenance switches, the UPS boasts high short-circuit resistance and can operate reliably in demanding environments, making it suitable for high-performance UPS power applications. For critical infrastructure such as highway monitoring systems, toll systems, communication systems, and power supply distribution systems, the project successfully resolved power safety concerns through a scientifically optimized distribution layout.
The successful implementation of Prostar UPS power solution has effectively safeguarded the G542 Bazhong-Xingwen-Wencunba Expressway, further demonstrating Prostar commitment to providing high-quality power support for critical applications.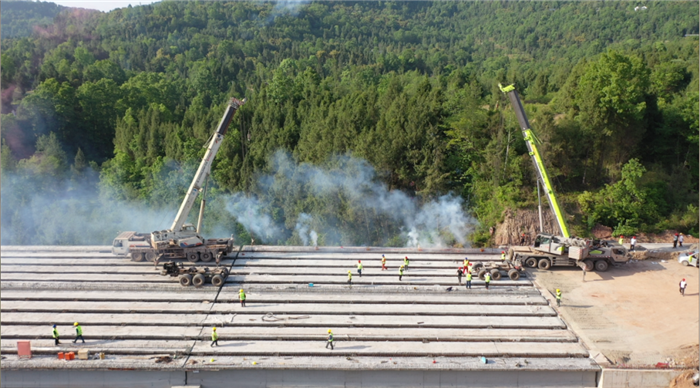 ---
Application Product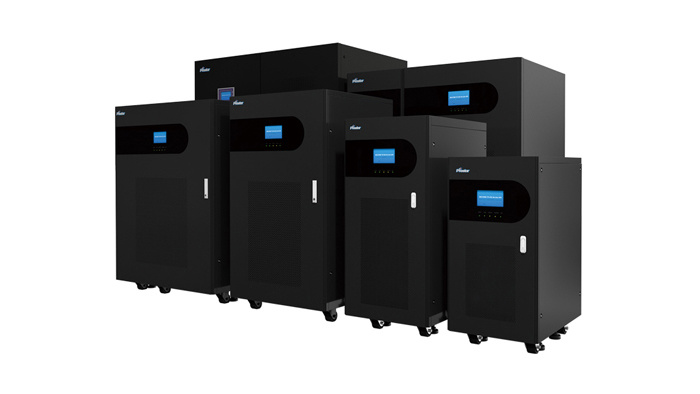 Uranus Series Low Frequency Online UPS 10-500kVA (3/3)
Features Introduction
● DSP full digital control technology effectively enhances the product's performance and system reliability.
● Advanced IGBT inverter technology reduces system noise and power loss, with an input efficiency greater than 95%.
● Dual conversion pure online technology provides continuous full-time protection for the load.
● Comprehensive protection features, including output overload, short circuit, inverter over-temperature, battery under-voltage warning, and battery overcharging protections, are included.
● The powerful redundant parallel capability supports N+1 or N+X configurations with up to 8 units in parallel.
● Advanced communication features, including RS232, RS485, dry contact, and Emergency Power Off (EPO) interfaces, come standard.
● A predictive alarm system and startup self-diagnostic function are included to timely avoid potential failure risks caused by UPS hidden issues.
● The product features a large 7-inch full-color touchscreen display with a multi-language display.
● The product has strong adaptability to complex environments and includes a standard output isolation transformer.