Prostar Power Industry UPS Solutions Empower the Integrated Industrial Base Project for the Annual Production of 700,000 Tons of Lithium Battery New Energy Materials in Baiping Industrial Park, Yulin City, Guangxi
---
The project is located in Baiping Industrial Park, Bobai County, Yulin City, Guangxi. With a total investment of 1.18 billion yuan, the first unit is planned to be put into operation by the end of November 2022. As the centralized heating center of Baiping Industrial Park, the project will support the annual production of 700,000 tons of lithium battery new energy materials in the integrated industrial base. This phase of the project includes the construction of two 410 tons/hour coal-fired boilers, one 240 tons/hour coal-fired boiler (for backup), two 30 MW back-pressure steam turbine generator sets, as well as supporting facilities such as desulfurization, denitrification, dust removal, and heating networks.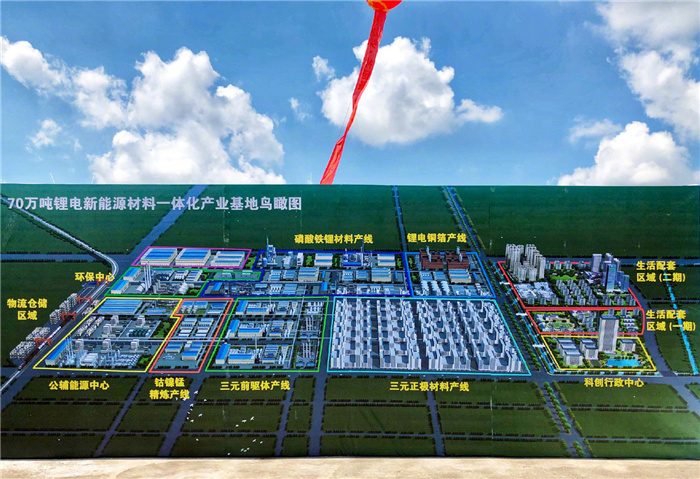 The power industry is a highly automated production sector, where the automated production equipment relies on the safe and stable operation of the power supply system. In modern production, the DCS control system of high-capacity generator units, including various thermal automation devices such as assembly instruments for automatic regulation, electro-hydraulic digital control devices for steam turbines, boiler interlock and safety supervision systems (FSSS), turbine supervisory instruments (TSI), coordinated control systems (CCS), etc., all require a reliable power supply. This power supply should ensure uninterrupted power supply to the control, monitoring devices, and post-accident status parameter recording devices, regardless of interruptions in the unit's own factory power or grid faults. It demands not only an accident backup power supply that can safely shut down the unit but also a power supply that provides high-quality and uninterrupted power for control, monitoring devices, and post-accident status parameter recording devices.
Prostar specializes in tailor-made power UPS solutions for the power industry, adapting to the harsh power grid environments within the industry. It meets the high requirements for power supply quality and reliability of loads in power industry power plants, substations, and other power systems, including DCS distributed control systems, monitoring systems, automation instruments, dispatch communication systems, and microcomputer systems. It eliminates the worries of users regarding three-phase load imbalances.
In the case of the Baiping Industrial Park's integrated industrial base project with an annual production of 700,000 tons of lithium battery new energy materials, Prostar Power UPS, with its stable product quality, excellent technical capabilities, and mature service system, provides power protection for user load equipment. It ensures faster, more accurate, and stable system control, comprehensively enhancing product reliability, power supply quality, and product consistency. Customized to meet high standards required by various application environments and digital equipment in the industry, it offers tailored solutions to provide 100% power protection for user data centers, critical equipment, and key areas, guaranteeing the flawless supply of power to the power system and equipment.
---
Application Product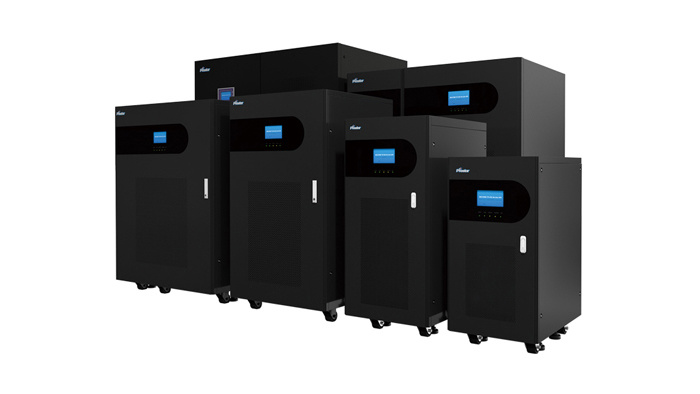 Uranus Series Low Frequency Online UPS 10-500kVA (3/3)
Features Introduction
● DSP full digital control technology effectively enhances the product's performance and system reliability.
● Advanced IGBT inverter technology reduces system noise and power loss, with an input efficiency greater than 95%.
● Dual conversion pure online technology provides continuous full-time protection for the load.
● Comprehensive protection features, including output overload, short circuit, inverter over-temperature, battery under-voltage warning, and battery overcharging protections, are included.
● The powerful redundant parallel capability supports N+1 or N+X configurations with up to 8 units in parallel.
● Advanced communication features, including RS232, RS485, dry contact, and Emergency Power Off (EPO) interfaces, come standard.
● A predictive alarm system and startup self-diagnostic function are included to timely avoid potential failure risks caused by UPS hidden issues.
● The product features a large 7-inch full-color touchscreen display with a multi-language display.
● The product has strong adaptability to complex environments and includes a standard output isolation transformer.