Prostar Low Frequency UPS Empowers Qingyuan Tianci Advanced Materials Co., Ltd. to Establish an Intelligent Laboratory for the Production of 185,000 Tons of Daily Chemical New Materials
---
Since its establishment, Tianci Materials has been continuously developing two major business sectors: lithium-ion battery materials and daily chemical materials, as well as specialty chemicals. As a supplier of internationally renowned brands, Tianci Materials is an internationally leading fine chemical enterprise with significant influence and a pioneering role in the industry, particularly in the field of electrolyte production. The company focuses on research and technology, providing comprehensive solutions. It has established an academician workstation, postdoctoral research workstation, Guangdong Fine Chemical Materials Engineering Technology Research Center, Guangdong Enterprise Technology Center, Jiangxi Enterprise Technology Center, Guangdong Power Lithium Battery Electrolyte Material Engineering Laboratory, and the Ministry of Education Engineering Technology Research Center for Electrochemical Energy Storage Materials and Technology. These efforts have resulted in the integration of research, technology, and application, enabling the company to possess overall capabilities in the research, development, production, and sales of internationally competitive fine chemicals.

Currently, surfactants are a key supported industry in the national Low Frequency policy for fine chemicals. To seize market opportunities, Qingyuan Tianci Advanced Materials Co., Ltd. is investing over 400 million yuan in the construction of a project for the production of 185,000 tons of daily chemical new materials in the Guangfo (Fogang) Low Frequency Park. The project includes the production of 50,000 tons/year of amino acid surfactant series products, 50,000 tons/year of amphoteric surfactant series products, 50,000 tons/year of mild surfactant series products, 20,000 tons/year of polymer series products, and 14,500 tons/year of silicon-based new materials series products.
With the rapid development of intelligence across various industries, discussions on constructing an energy internet and creating new intelligent comprehensive services have emerged. The importance of uninterrupted power supply (UPS) has become apparent and has become an essential protective equipment for business development. The reliability requirements for UPS power supply are extremely demanding, and there is also a certain demand for control and functionality. In light of this, Prostar has gained in-depth understanding of industry user needs, tailored its products to various application environments within the industry, and introduced feasible industry-specific power solutions to ensure round-the-clock power protection for critical equipment and areas in user data centers.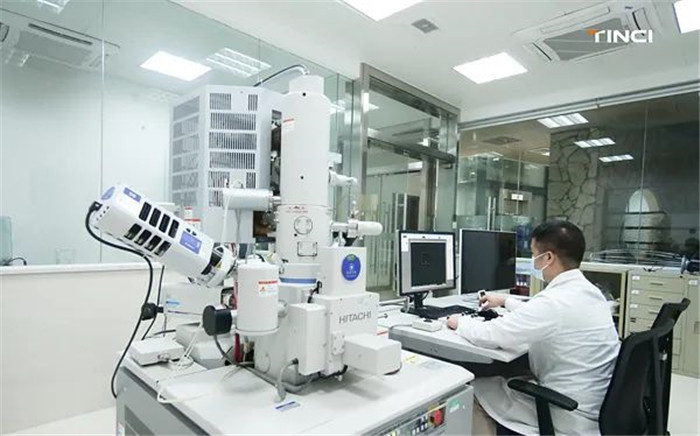 In this case, Prostar low frequency UPS power is being applied in Qingyuan Tianci Advanced Materials Co., Ltd. It features advanced DSP digital control processing technology and IGBT high-frequency pulse width modulation technology. The double-conversion online topology design enables the UPS to deliver a pure sine wave power supply that tracks frequency, phase-locks, stabilizes voltage, and filters out noise, regardless of disturbances caused by fluctuations in the power grid. The flexible parallel technology is adaptable to different loads and systems, allowing the configuration of N+1 or N+X working architectures according to customer requirements. Additionally, it can accommodate up to eight parallel machines of varying capacities based on customer needs. Equipped with output isolation transformers, static bypass switches, and manual maintenance switches, it possesses high short-circuit resistance capabilities, making it suitable for demanding Low Frequency environments and serving as a high-performance UPS power supply for critical applications. By customizing its solutions to meet the high standards required by laboratory applications and various precision digital devices, Prostar provides round-the-clock power protection for user data centers, critical equipment, and key areas.

---
Application Product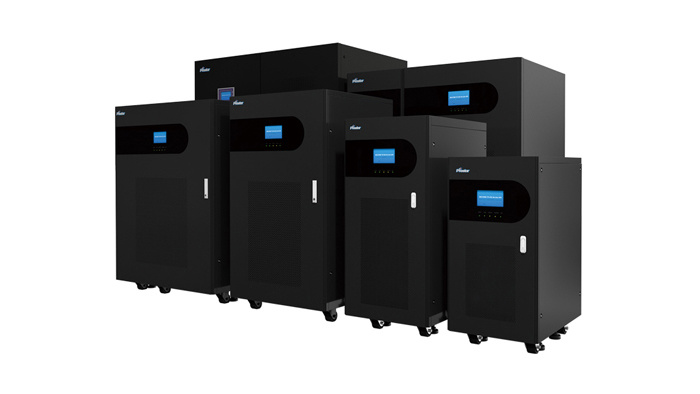 Uranus Series Low Frequency Online UPS 10-500kVA (3/3)
Features Introduction
● DSP full digital control technology effectively enhances the product's performance and system reliability.
● Advanced IGBT inverter technology reduces system noise and power loss, with an input efficiency greater than 95%.
● Dual conversion pure online technology provides continuous full-time protection for the load.
● Comprehensive protection features, including output overload, short circuit, inverter over-temperature, battery under-voltage warning, and battery overcharging protections, are included.
● The powerful redundant parallel capability supports N+1 or N+X configurations with up to 8 units in parallel.
● Advanced communication features, including RS232, RS485, dry contact, and Emergency Power Off (EPO) interfaces, come standard.
● A predictive alarm system and startup self-diagnostic function are included to timely avoid potential failure risks caused by UPS hidden issues.
● The product features a large 7-inch full-color touchscreen display with a multi-language display.
● The product has strong adaptability to complex environments and includes a standard output isolation transformer.