Prostar Rail Transit UPS Power Solution Safeguards Zhejiang Fuchunwan Avenue
---
The Phase II project of Fuchunwan Avenue is a key provincial-level undertaking and one of the major projects in Hangzhou's Fuchunwan New Town. Spanning approximately 6.98 kilometers, the project encompasses various elements such as tunnels, roadways, bridges, culverts, river channels, and landscape greening. Once completed, it will contribute to the development of Hangzhou's Fuchunwan New Town and the Fuyang Special Cooperation Zone in Hangzhou High-tech Zone (Binjiang). It will also help establish an interconnected transportation network and enhance the image of the entrance to Fuyang Expressway, ultimately improving the level of integrated urban transportation in Fuyang District.
Recently, Prostar Rail Transit UPS Power has been deployed to safeguard the Phase II project of Zhejiang Fuchunwan Avenue, providing reliable power support for its monitoring system, toll system, communication system, power supply and distribution system, and other operational systems.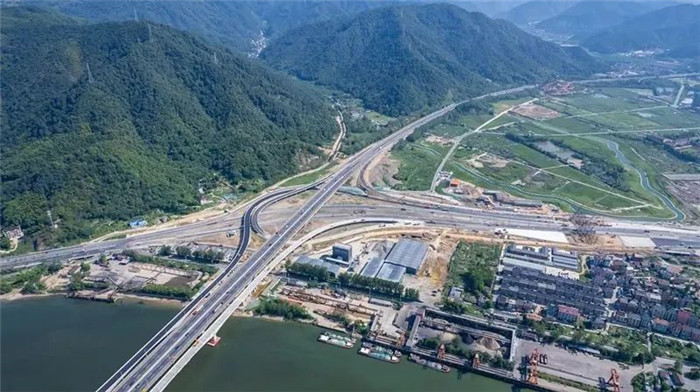 To meet the power supply requirements of the Zhejiang Fuchunwan Avenue Phase II project, Prostar Group has tailored an electricity assurance system. Multiple sets of uninterruptible power supply (UPS) units have been strategically stationed at critical locations throughout the project, ensuring high-quality and reliable power supply for essential electrical equipment and guaranteeing uninterrupted power for Zhejiang Fuchunwan Avenue's equipment.
The project has adopted Prostar Rail Transit UPS power solutions, which incorporate advanced DSP digital control processing technology and IGBT high-frequency pulse width modulation technology. The double-conversion online topology design ensures the UPS outputs a clean sine wave power source, immune to fluctuations and interference from the power grid, while providing frequency tracking, phase-locking, voltage stabilization, and noise filtering. The flexible parallel technology can adapt to different loads and systems, allowing for N+1 or N+X working configurations based on customer requirements. Additionally, the system can easily accommodate different capacities with up to eight units in parallel. Equipped with high-isolation output transformers, static bypass switches, and manual maintenance switches, it possesses a high short-circuit withstand capability, making it suitable for demanding working environments and serving as a high-performance UPS power supply for critical applications. By implementing scientifically rational power distribution layouts, it effectively addresses power safety issues for infrastructure such as the highway's monitoring system, toll system, communication system, and power supply and distribution system.
---
Application Product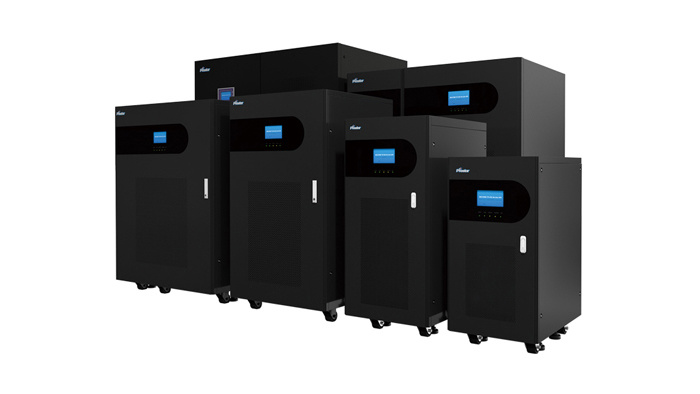 Uranus Series Low Frequency Online UPS 10-500kVA (3/3)
Features Introduction
● DSP full digital control technology effectively enhances the product's performance and system reliability.
● Advanced IGBT inverter technology reduces system noise and power loss, with an input efficiency greater than 95%.
● Dual conversion pure online technology provides continuous full-time protection for the load.
● Comprehensive protection features, including output overload, short circuit, inverter over-temperature, battery under-voltage warning, and battery overcharging protections, are included.
● The powerful redundant parallel capability supports N+1 or N+X configurations with up to 8 units in parallel.
● Advanced communication features, including RS232, RS485, dry contact, and Emergency Power Off (EPO) interfaces, come standard.
● A predictive alarm system and startup self-diagnostic function are included to timely avoid potential failure risks caused by UPS hidden issues.
● The product features a large 7-inch full-color touchscreen display with a multi-language display.
● The product has strong adaptability to complex environments and includes a standard output isolation transformer.