Prostar UPS Power Solution Delivers Reliable Power for Funing County Cultural and Sports Center Project
---
Funing County, Jiangsu Province - Prostar, a renowned provider of advanced power solutions, has successfully implemented their UPS Power Solution at the Funing County Cultural and Sports Center, guaranteeing a dependable power supply for its state-of-the-art infrastructure.
Situated in the newly developed southern district of Funing County, the expansive Funing County Cultural and Sports Center spans an impressive area of approximately 43.90 hectares. With a total construction area reaching around 83,000 square meters, the center features various facilities, including a 9,000-square-meter sports stadium accommodating 5,000 seats, a 32,000-square-meter sports hall with seating for 5,000 spectators, a 27,000-square-meter cultural theater accommodating 1,260 seats, and a 15,000-square-meter swimming pool.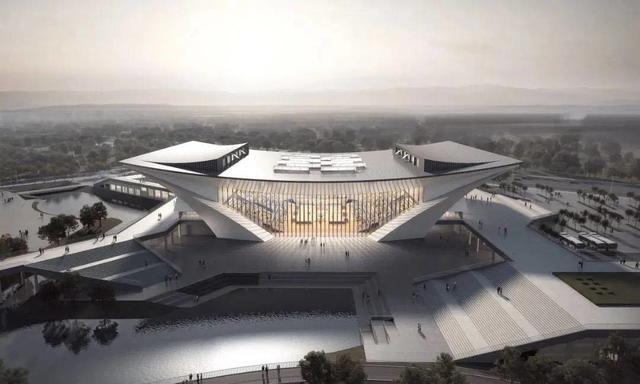 With the region experiencing rapid economic and social growth, coupled with an escalating demand for sports and cultural activities, the need for modern and high-end public sports facilities has become paramount. The development of the sports arena not only promotes the growth of the sports industry but also enhances the city's reputation, meets the public's demand for sports activities, and drives the advancement of the sports sector. As a fusion of modern information technology, automation, control systems, and architectural engineering, an intelligent cultural and sports center represents a cutting-edge creation integrated with a large-scale, compatible information infrastructure platform. The operation of such a center involves a multitude of precision devices, including data centers, servers, routers, and terminals, necessitating a flawless power supply to meet the high requirements for data concentration and real-time information processing.
China has hosted numerous national and international sporting events in recent years, such as the 2008 Beijing Olympics, the 2010 Shanghai World Expo, the 2010 Guangzhou Asian Games, and the upcoming 2022 Beijing Winter Olympics and 2022 Hangzhou Asian Games. During these grand-scale sports events, reliable power supply is of utmost importance for the venues. Sports stadiums rely heavily on electricity for their monitoring systems, while metal halide lamps serve as one of the major power-consuming devices, illuminating the sports venues. Due to the characteristics of these lamps, restarting them after a power outage can be time-consuming. Any power interruption during a competition significantly disrupts the continuity and fairness of the event.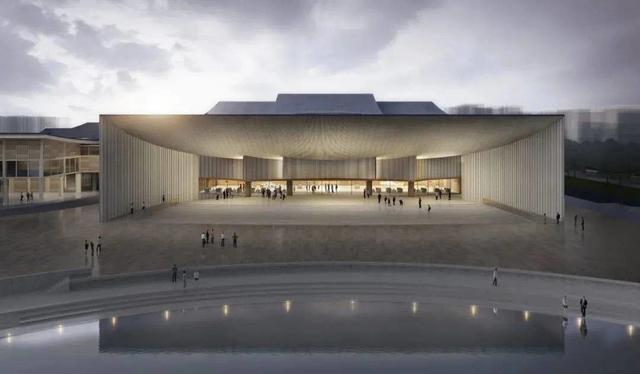 Ensuring power protection for the network facilities within the sports arena's information center is crucial. Acting as the "central hub" of the network, any sudden power outage can lead to disruptions in network communication and potential damage to hardware devices like switches and servers. Poor power quality can accelerate the degradation and aging of network equipment, increase data transmission error rates, and impose additional burdens on network communication. Prostar UPS employs online double conversion technology, providing high-quality power protection for critical loads in data processing and industrial fields. It is particularly effective in safeguarding essential and high-priority loads.
The Funing County Cultural and Sports Center project stands as the most comprehensive, advanced, and largest public building dedicated to culture and sports in the region. This initiative significantly promotes the development of cultural and sports industries, exemplifying a key collaboration between the government and social capital for mutual benefits and joint progress. The project plays a pivotal role in enhancing urban services, aligning with national strategic support, and holds great significance for local economic and social development. It contributes to the improvement of urban functions, the enhancement of city quality, and the elevation of public sports and cultural services.
Prostar UPS Power Solution ensures uninterrupted and reliable power supply, thereby supporting the overall success of the Funing County Cultural and Sports Center. The company continues to demonstrate its commitment to delivering cutting-edge power solutions, driving progress, and contributing to the development.
---
Application Product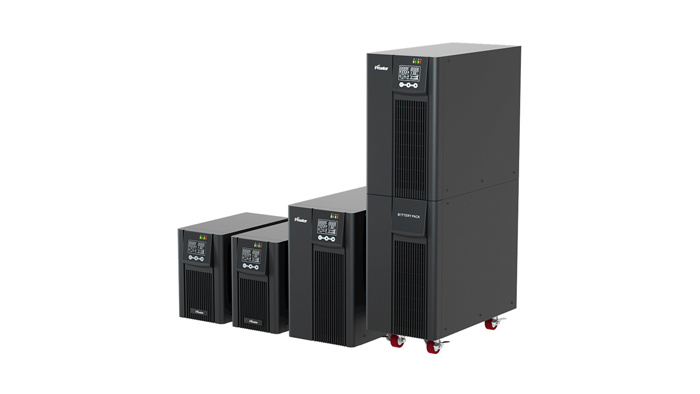 PET Series High Frequency Online UPS 1-10kVA (1/1)
Features Introduction
● True double conversion
● Microprocessor control optimizes reliability
● DSP technology guarantees high performance
● Sinus shaped power feed (high-frequency pulse width modulation with IGBTs)
● Input power factor correction
● Output power factor 1.0
● Extremely wide input voltage window of 110 VAC to 300 VAC
● High efficiency up to 95.5%
● 50Hz/60Hz frequency converter mode
● ECO and frequency operating voltage possibilities
● Emergency power off (EPO) function
● Graphic LCD display with interactive multilingual user interface
● Adjustable battery numbers
● Adjustable charging mode with two stages or three stages
● Charger capacity expansion to 12A for long-run models
● Cold start by battery without grid input
● Smart battery charger design to optimize battery performance
● Generator compatible
● Extension slot for SNMP, potential-free contacts, remote panel
● Optional N+X parallel redundancy and performance increase
● Optional manual maintenance bypass switch