Tianjin Xiqing Hospital
---
The special UPS power supply for Baoxing Medical is used in Tianjin Xiqing Hospital to provide power supply guarantee for ICU ICU and hemodialysis room!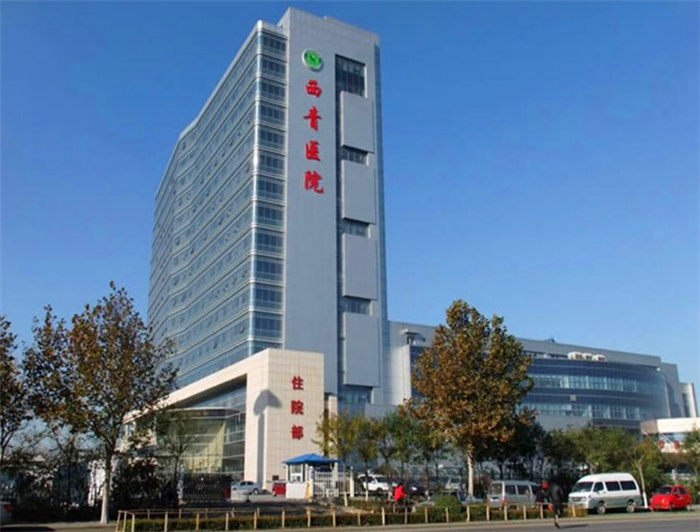 Tianjin Xiqing Hospital is located in the fertile land of "Yangliuqing", a famous national charming town. The hospital adheres to the service concept of "patient-centered" and takes improving and improving the medical service level as its own responsibility. We have taken many measures at the same time to introduce talents, strengthen disciplines, lean management, quality safety, information construction, benefit the people, facilitate the people, hospital culture, public service and other aspects, and achieved leapfrog development. The basement of the new hospital complex building, the fourth floor of the podium is the outpatient area, and the 16th floor of the main building is the inpatient area. It is a comprehensive modern three-level hospital with convenient transportation, beautiful environment, complete facilities, advanced equipment, complete departments and strong technical force, integrating medical treatment, scientific research, teaching and preventive health care.
The hospital has 500 open beds, an average of 2218 daily outpatient visits, 714060 annual outpatient visits, an average occupancy rate of about 100%, more than 7900 annual surgical operations, and a building area of 85000 square meters. At present, the hospital has 1037 employees, including 87 with senior professional titles, 162 with intermediate professional titles and 547 with primary professional titles. 166 people have master's degree or above, 2 top professional and technical talents at district level or above, 9 discipline leaders at district level or above, and 13 outstanding young technical backbones at district level. The hospital has always been regarded as the leading hospital in Xiqing District, Tianjin. After more than 50 years of spring and autumn, it is now the only tertiary hospital in Xiqing District.
The hospital has more than 100 million yuan of fixed assets in medical equipment, including more than 300 medical equipment with more than 10000 yuan, including spiral CT, MR, DSA, automatic biochemical, chemiluminescent immune assembly lines, etc. The hospital has also successively purchased and updated a large number of advanced equipment, such as 64 row CT, 1.5T superconducting magnetic resonance, vascular machine, orthopedic C-arm, molybdenum target breast machine, oral panorama, DR, mobile DR, large pulmonary function instrument, balloon reverse pacemaker, intravascular ultrasound, etc. In 2018, the hospital realized intelligent outpatient service, with 9 self-service registration and payment machines distributed in outpatient and emergency departments. On the basis of information construction, we have added equipment such as automatic check-up machine, automatic inquiry system for charging items, outpatient appointment system (medical information system), free WIFI coverage, automatic teller machine, vending machine, self-service mobile phone charger, automatic call system, automatic dispensing machine, traditional Chinese medicine granules, etc., which is more convenient for patients to understand the hospital medical information and their own medical information, while also saving patients' visit Waiting time for taking medicine.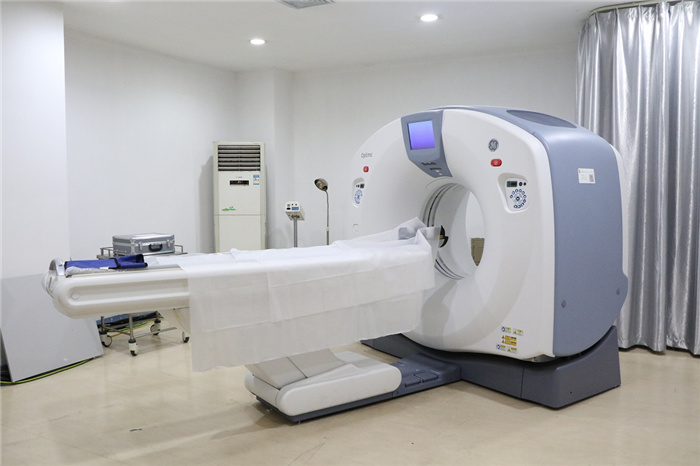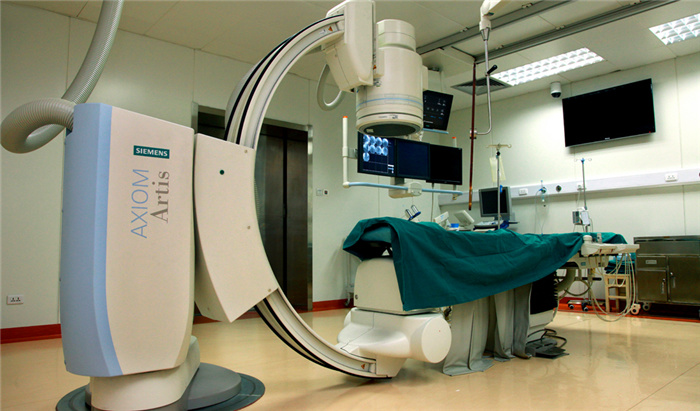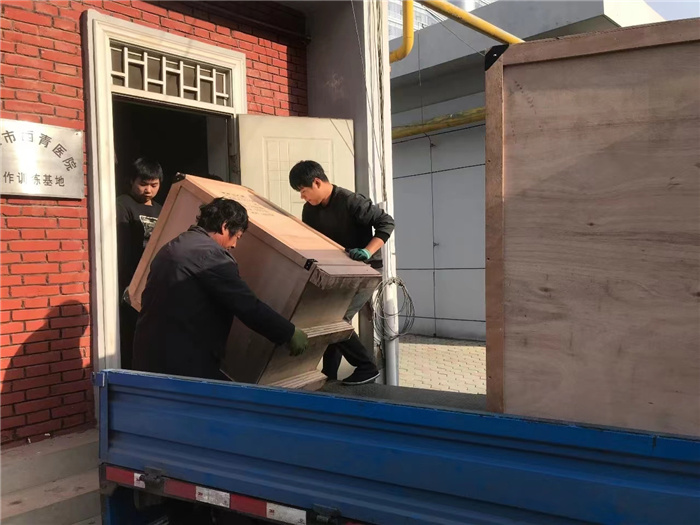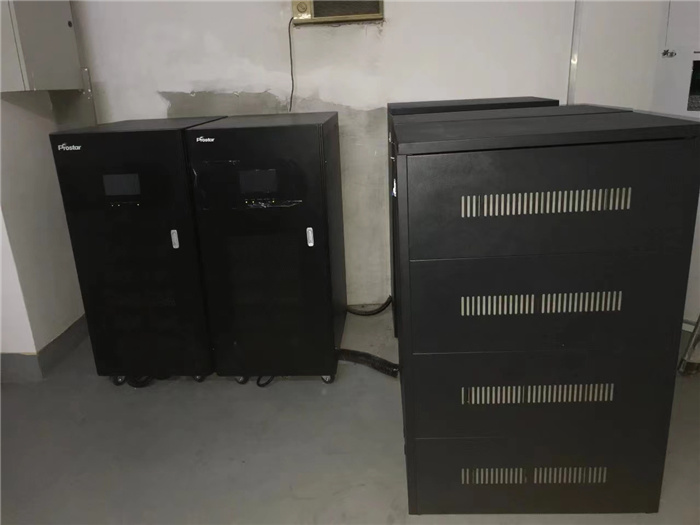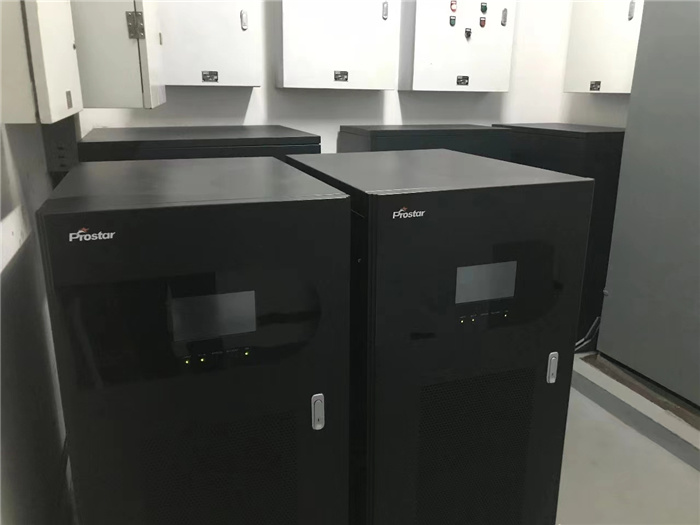 ---
Application products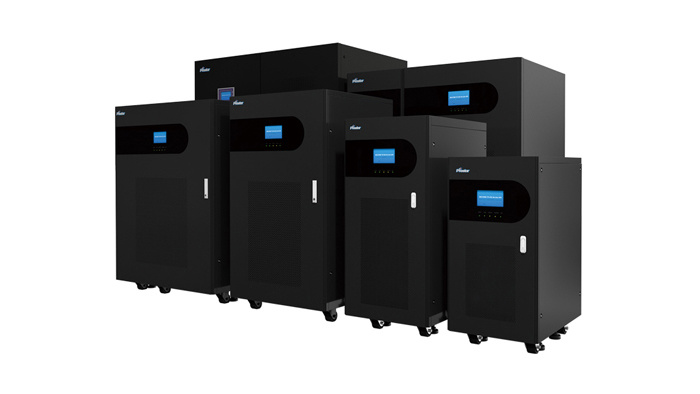 Uranus series industrial UPS 10-500kVA (3:3)
Performance characteristics
● DSP full digital control technology effectively improves product performance and system reliability
● Advanced IGBT inverter technology reduces system noise and power loss, and the input efficiency exceeds 95%
● Dual conversion pure online technology, providing full time load protection
● Complete protection functions, including output overload, short circuit, inverter over temperature, battery undervoltage warning, battery overcharge and other protection functions
● Strong redundant parallel function, supporting up to 8 N+1 or N+X parallel machines
● Advanced communication function, standard configuration of RS232, RS485, dry contact, emergency switching device EPO and other interfaces
● Predictive alarm system and power on self diagnosis function can timely avoid the failure risk caused by UPS hidden danger
● Large screen full-color touch screen, 7-inch full-color touch screen, multi language display
● Strong adaptability to complex environment, standard output isolation transformer
---

Get product quotes for free
Our staff will contact you within 24 hours (working days). If you need other services, please call the service hotline:
400-900-6322
---