Uranus Series Low Frequency UPS Catalogue (6kVA-500kVA 3/3)
File size: 4.4MB

File size: 792.8KB
Uranus Series Low Frequency UPS

Capacity: 6kVA-500kVA | Power Factor: 0.8 | Phase: 3/3 | Input/Output Voltage: 380VAC/400VAC | Frequency: 50Hz/60Hz
---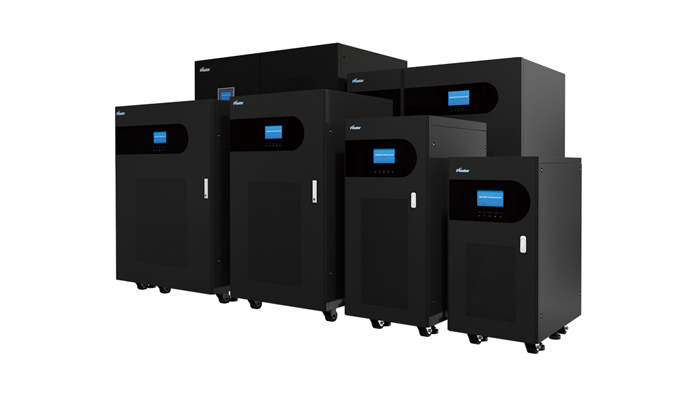 Features Introduction
● DSP full digital control technology effectively enhances the product's performance and system reliability.

● Advanced IGBT inverter technology reduces system noise and power loss, with an input efficiency greater than 95%.

● Dual conversion pure online technology provides continuous full-time protection for the load.

● Comprehensive protection features, including output overload, short circuit, inverter over-temperature, battery under-voltage warning, and battery overcharging protections, are included.

● The powerful redundant parallel capability supports N+1 or N+X configurations with up to 8 units in parallel.

● Advanced communication features, including RS232, RS485, dry contact, and Emergency Power Off (EPO) interfaces, come standard.

● A predictive alarm system and startup self-diagnostic function are included to timely avoid potential failure risks caused by UPS hidden issues.

● The product features a large 7-inch full-color touchscreen display with a multi-language display.

● The product has strong adaptability to complex environments and includes a standard output isolation transformer.